< back to blog home
Latest Features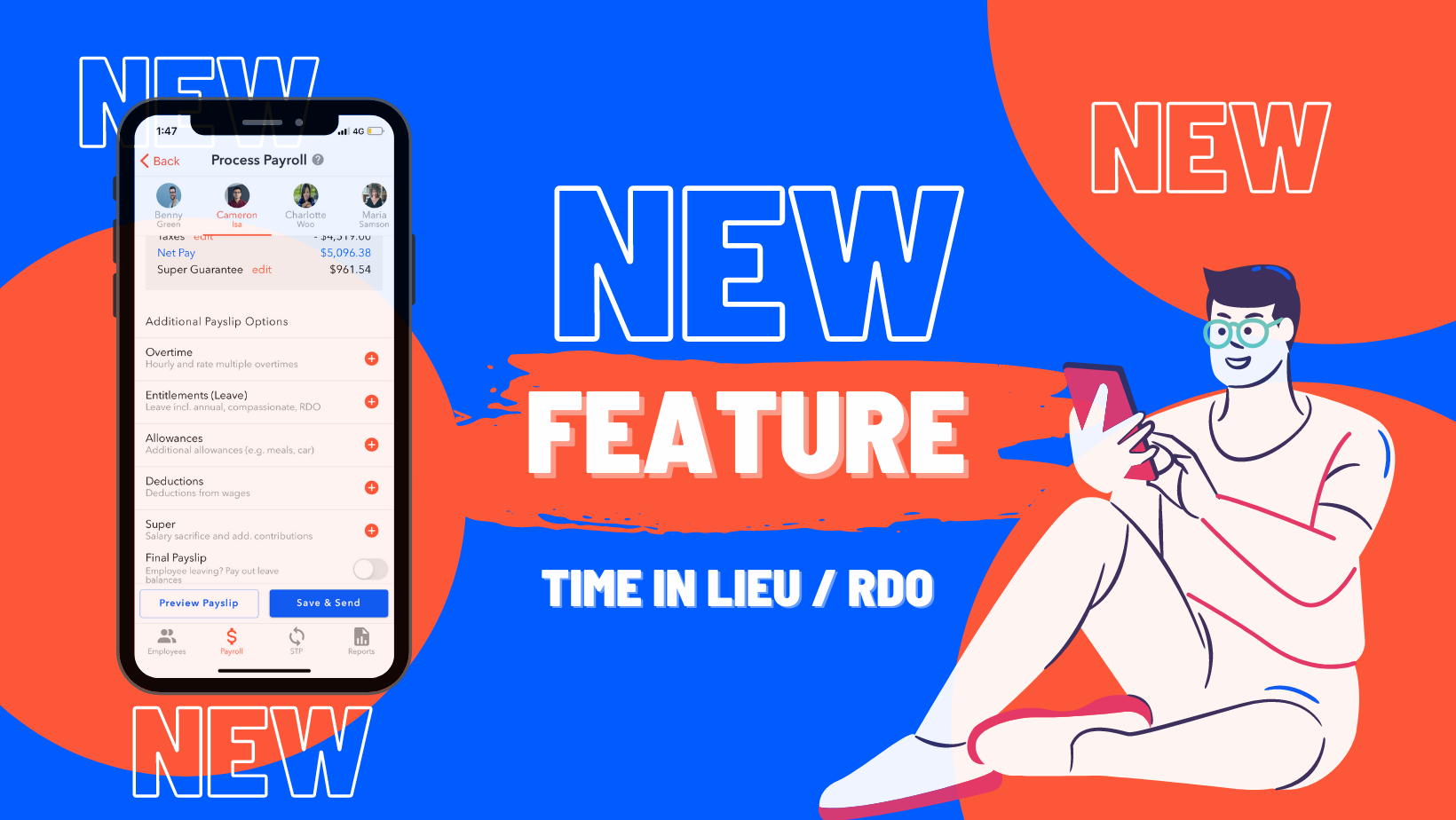 It would be ideal if paying employees was the same week to week and all you have to do is press send, but life is unpredictable and people may need to work a little more or less depending on the day. This makes payroll a little more tricky! Until now…
We have created a Time in Lieu (TOIL)/Rostered Day Off (RDO) feature so you can easily tailor your payroll!
What are RDOs/TOIL?
RDOs/TOIL are used to keep track of extra unpaid hours of work by an employee, which can then be used as paid time off in the future.
How is it useful in Easy Payslip?
Easy Payslip allows you to keep track of these unpaid hours each time a payslip is created. These accrued hours can then be paid out on a future payslip when RDO/TOIL leave is taken.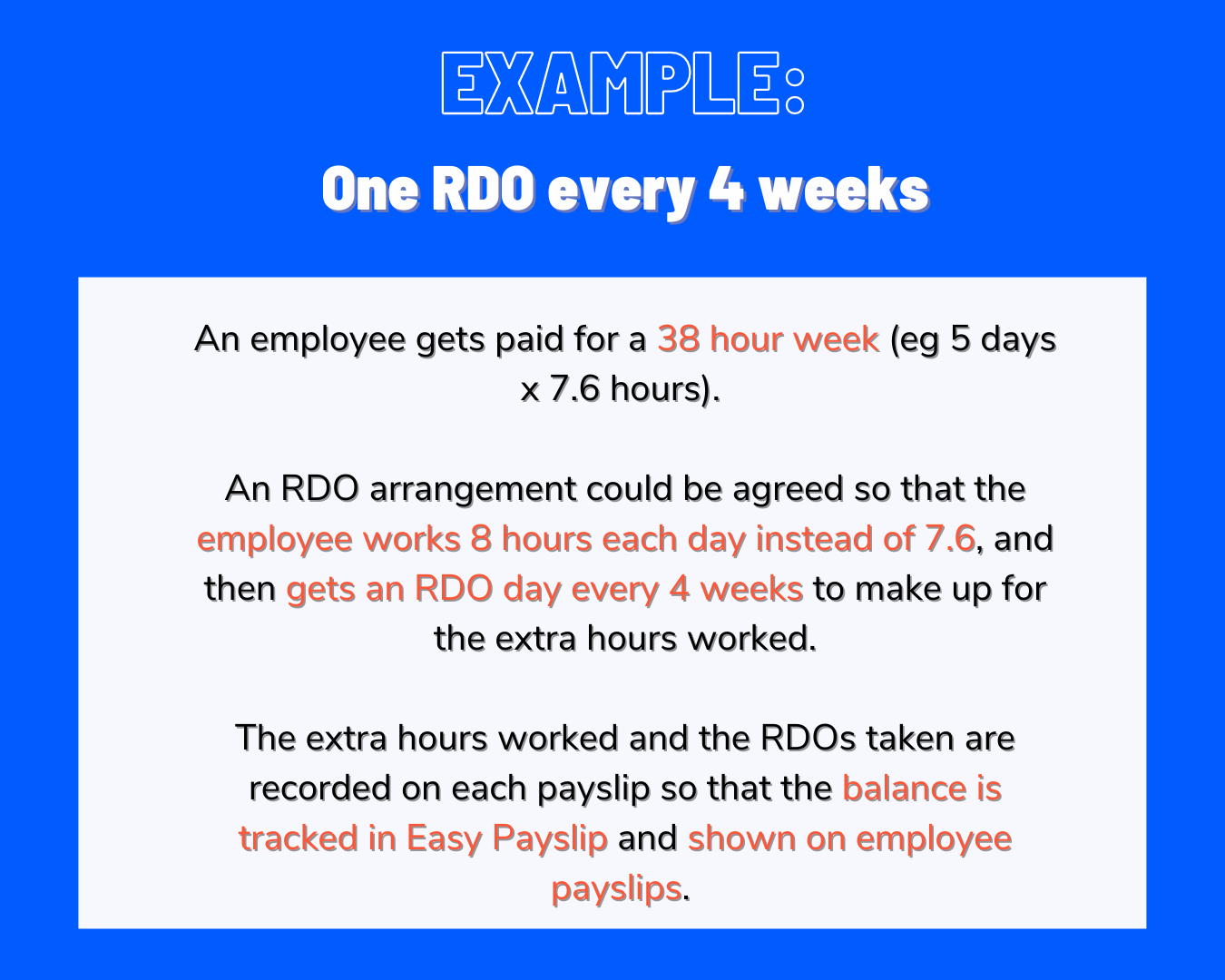 Please visit our support page here for a step-by-step guide on how to use this new feature in our app.