< back to blog home
8 Ways Small Business Owners Can Avoid ATO Scams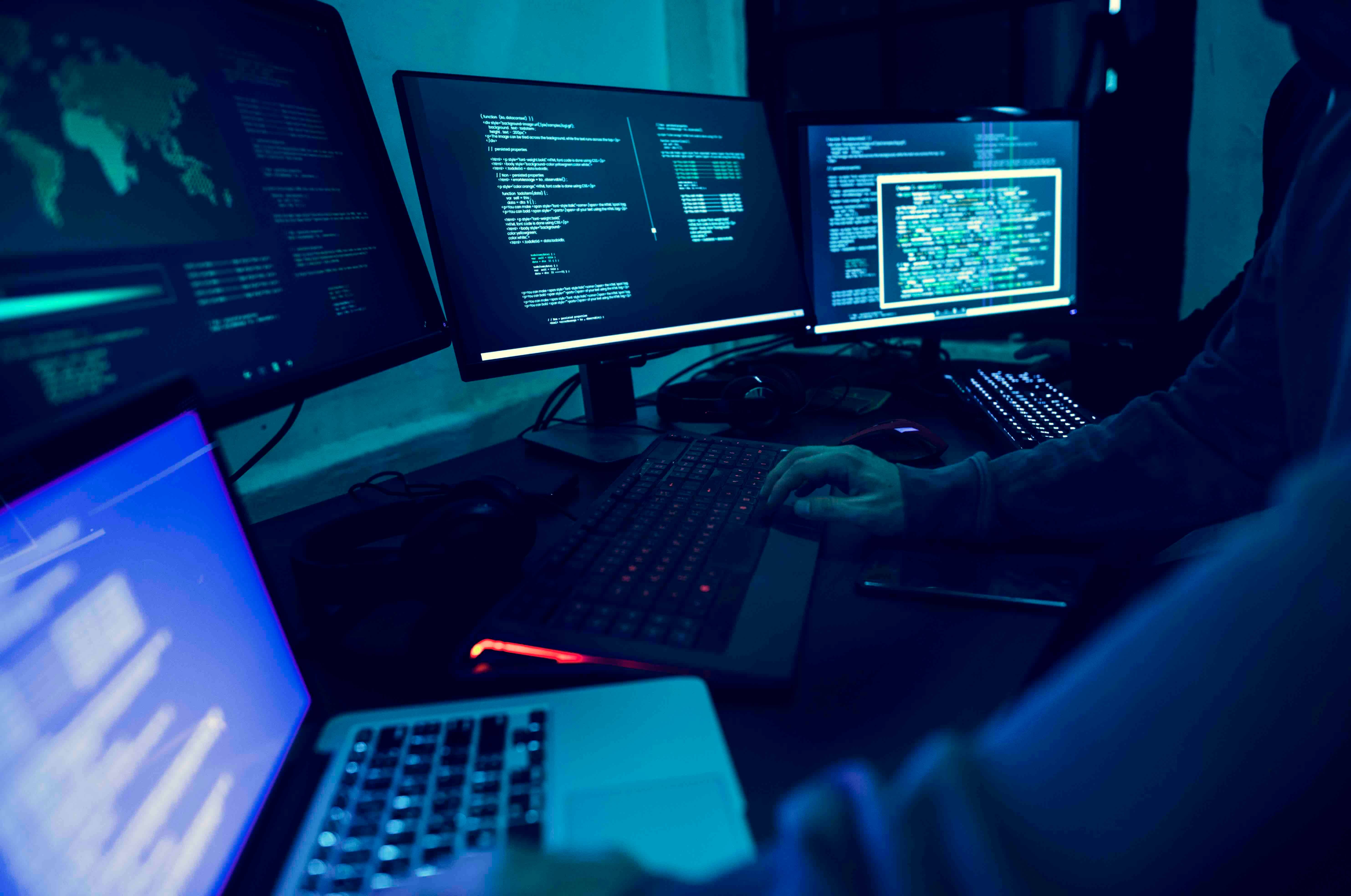 Scams are on the rise, in 2019 alone Australians lost $634 million as reported by the ACCC. We've designed this article to help protect your privacy and to ensure you stay on track.
What do scams want to achieve?
Most often, scams are designed to take your money. For example, they may suggest you owe tax to the 'ATO' and must immediately transfer it to them. Alternatively, they may seek to get your personal/business information to access your banking accounts and withdraw money. They could also re-sell your information to other scam providers.
How do I know if it's an ATO scam?
Most common scams:
You receive an Email or SMS asking to provide your personal information which includes a hyperlink. You should not trust these unless you have previously agreed with the ATO that they can contact you this way.
What to do:
If you are unsure, the first thing you should do is call the ATO for some advice, with your best efforts not to click on the hyperlink.
You receive a phone call threatening large fines and sometimes arrest if you do not make a payment whilst on the line. This is a form of manipulation, the scammers try to get you to panic and do whatever they say, so try to stay calm.
What to do:
DO NOT provide any personal details and hang up the phone. This kind of phone call will never come from the ATO, so know that you will not be arrested or fined. If you are concerned after a call like this, report it to the ATO so they can let others know about the scam via their monthly scam report.
Most recent ATO scam
The most recent ATO scam is the October Email Scam, this email focuses on JobKeeper and business claims. They suggest they are looking into your claims and need information such as your drivers license and Medicare card to complete the process. This is a scam and you should not reply to this email. An example of this email can be seen below: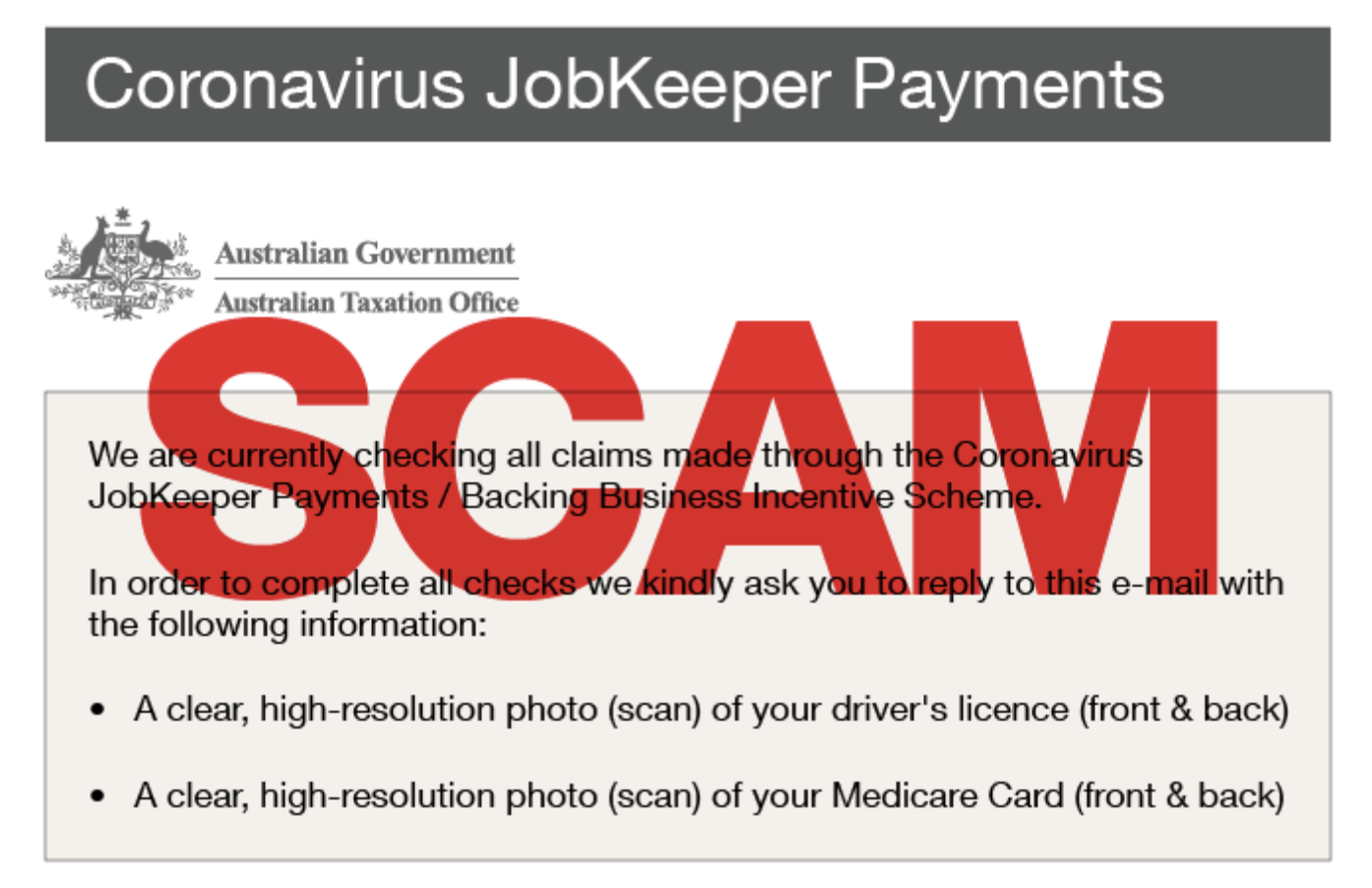 To stay on top of scams, such as the one described above, the ATO acquires a monthly scam report. This can be a useful resource for your business to check regularly.
How can I protect myself?
8 key ways to protect your money and privacy:
If you're back in the office, ensure that only trusted members have access to your mail and business files.
Make passwords extra secure to give your business further protection from hacks.
Install a spam filter to email accounts. This will not only save you time sorting through unnecessary emails but it will make your business that little bit safer.
Before employing people into your business, do background checks and ensure sensitive access is only given to trusted employees.
Monitor actions of employees that do have access to sensitive information, to ensure they are doing the right thing.
Use extra security features on your myGovID to create further protection for your tax and profit/loss statements. For example, opting to receive a security code via SMS before being able to login online.
Set-up with your bank account to be notified of any unusual transactions, for example overseas purchases.
Overall, if an email, text or phone call feels a bit off, check it with the ATO before you click on any hyperlinks, open attachments or share personal information.
Make sure to always access the ATO's online services via the following trusted links:
Reporting ATO scams
If you suspect you have received an email or SMS that is a scam please report it to the ATO here.
If you suspect you have received an email or SMS that looks like it's from myGOV but it contains a hyperlink, email them here.
If you have clicked on a link or provided your personal information, call 1800 941 126 as soon as possible.