< back to blog home
Accountants: Has the ATO sent you a list of non-compliant STP clients?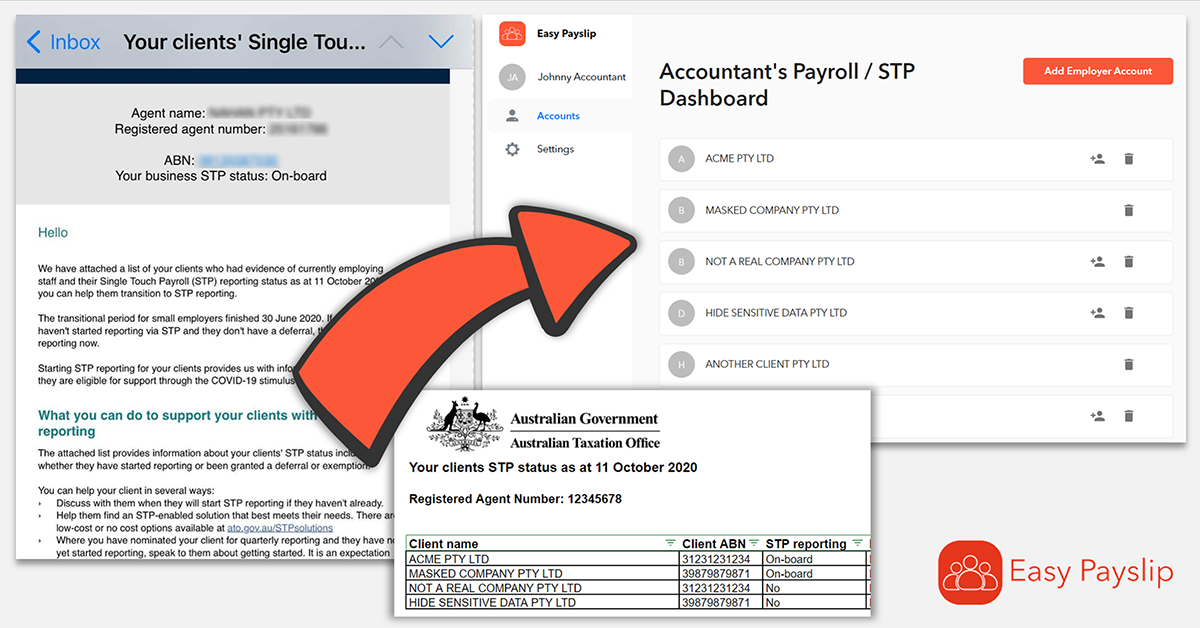 In the last few days the ATO sent Accountants and Tax Agents around Australia a list with all their non STP compliant clients.
We know this because we got one too (that's right, we're also accountants!)
You've probably been meaning to sort out STP for these clients for a while now, but haven't got around to it. We know getting clients onboard with a new system is rarely easy.
It can take a lot of effort and tenacity to work with all your clients to get them STP compliant.
With JobKeeper, monthly declarations, GST turnover tests, BAS related stimulant payments, and all the rest, we know you're busier than ever.
But there is an easier way to solve this.
At Easy Payslip, we can take this: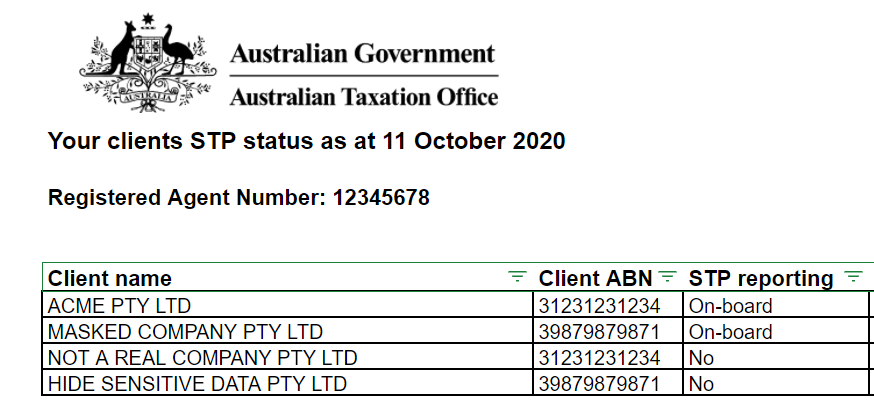 And create this for you: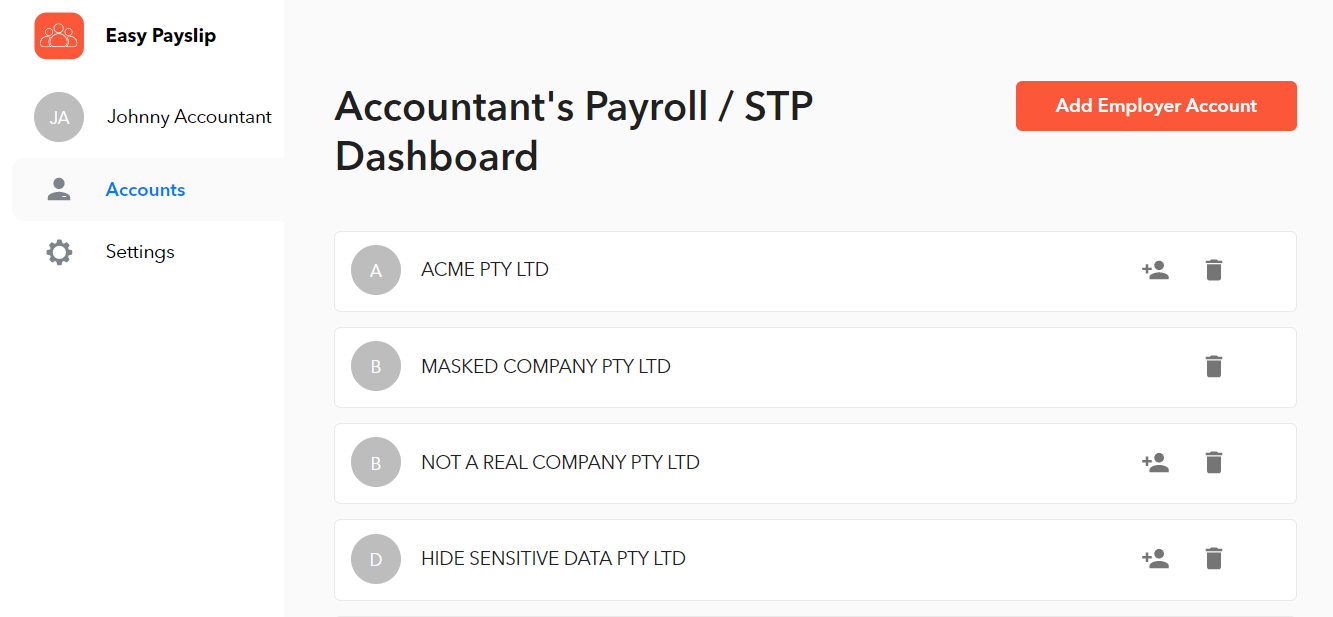 And then you or clients can do this: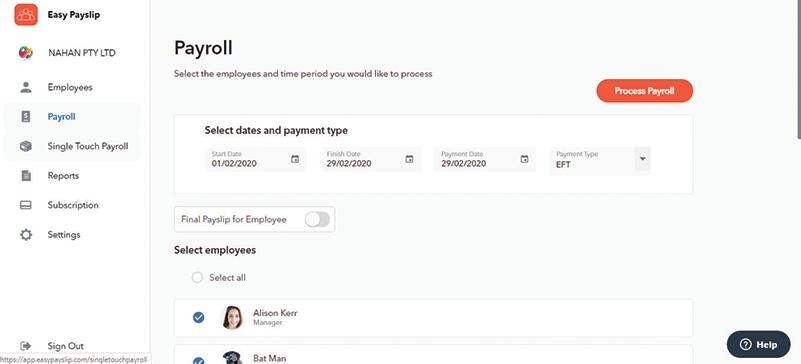 And this: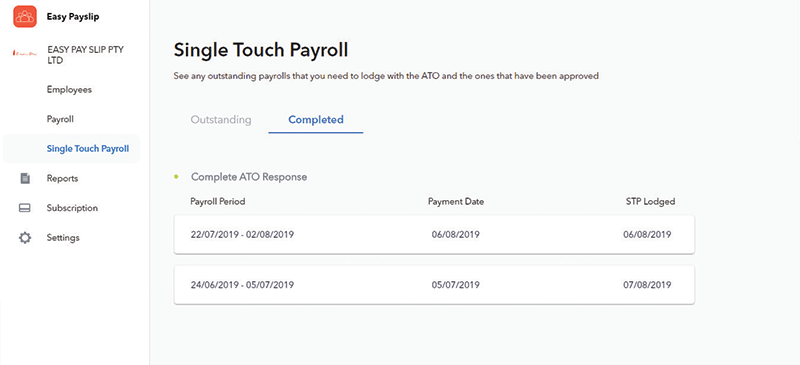 Easy Payslip can take the STP burden off you.
And all accountants, bookkeepers and tax agents get 3 months free for every new account you add.
Start dealing with your STP compliance headache by signing up for your free accountant's dashboard with Easy Payslip for Accountants or book a demo to see for yourself and have a chat with our Partnerships Manager, Paul.