< back to blog home
Come see us at Accountex Australia in Sydney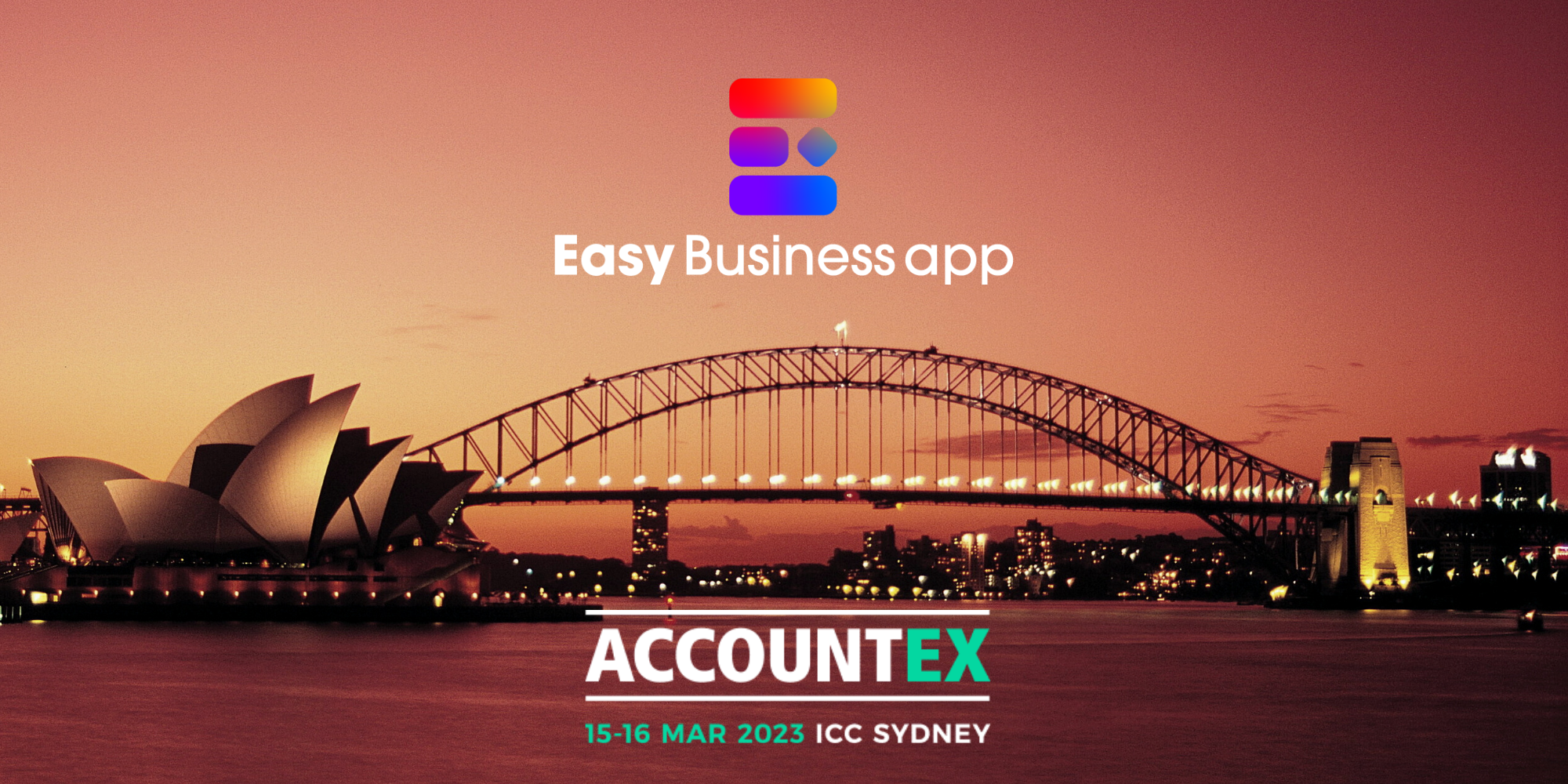 Easy Business App will be exhibiting at the inaugural Accountex Australia conference in Sydney next week which runs on Wednesday 15th and Thursday 16th March.
If you're attending, do come and say hi (we'll be at stand A33) and learn about our latest features and get a sneak-peak at what's coming soon. And you can even get your hands on some super exciting and incredibly exclusive conference swag, like:

A fancy Easy Business App pen! 😱🔥😎
We're also delighted to have been selected for the Accountext Pitch Night Live - where we'll compete with 5 other startups for the chance to be crowned the first ever Pitch Night Live winner. Pretty exciting! Tickets are free (sign up at the link above), so why not come and enjoy the pitches (and the drinks and canapés) and cheer us on!
What is Accountex?
The Accountex Australia conference is the newest accounting conference in Australia. It brings together accountants, bookkeepers, and related businesses to discuss the latest trends and developments in the industry. Attendees can network with like-minded professionals, attend workshops and seminars, and learn about the latest software and tools available. Entrance to the conference is free and you can sign up here.