< back to blog home
Want to be a tree planting hero? Just send an invoice!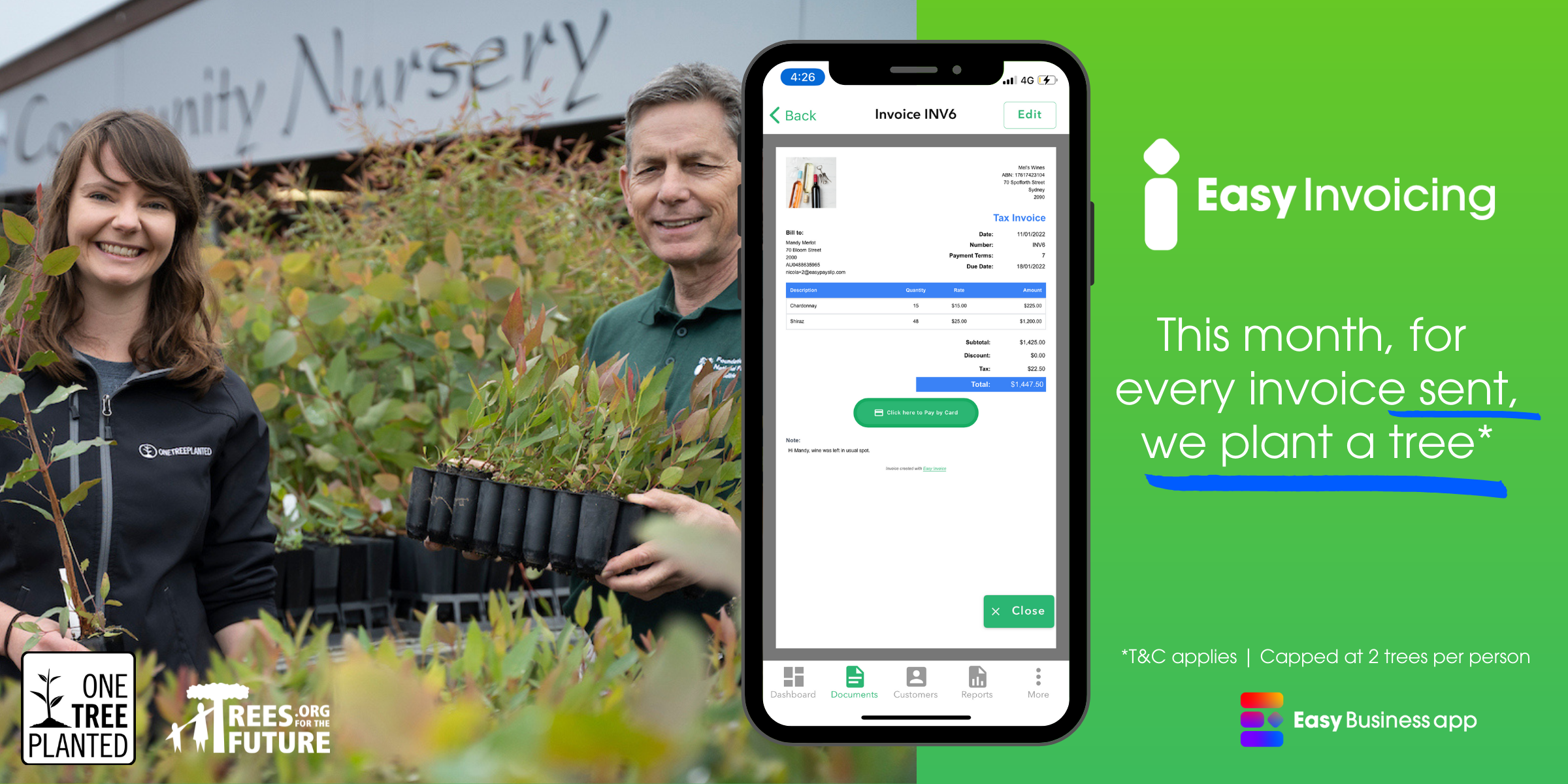 To celebrate the launch of our new Easy Business App module, Easy Invoicing, we're committing to planting a tree for every invoice you send this month*
What's the initiative?
Sorting out your invoicing with us not only is paperless, which is already amazing for the planet, you will also be planting a tree to help local biodiversity in communities in need in Australia and beyond. Go You!
Help us make an impact. If you send two invoices this month, we will plant two trees on your behalf!* 🌳🌳
How can you get involved?
1 - Sign up or log in to Easy Business App
2 - Select Easy Invoicing from the menu and start creating an invoice with our Easy Invoicing tool
3 - Send your invoice - this is important, we will only plant a tree for valid invoices sent to customers.
4 - We will plant a tree with your name on it!* 🌳
Who are our partners?
One Tree Planted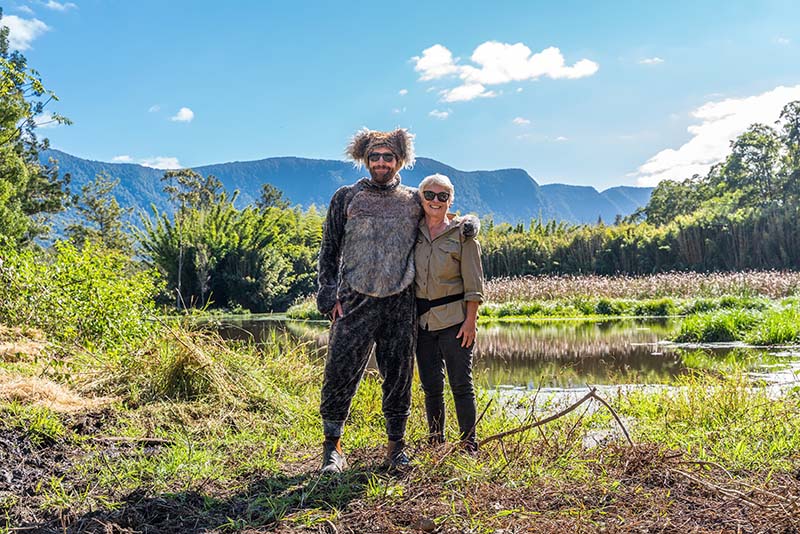 Photograph: One Tree Planted, Koala Wildlife Corridor, Northern NSW
One Tree Planted wants to make it simple for anyone to help the environment by planting trees. They work to restore forests, create habitat for biodiversity, and make a positive social impact around the world.
They have planted over 40 million trees in more than 43 countries across the globe since 2014. In 2021 they doubled their impact from 2020 - with 23.5 million trees! One Tree Planted has initiatives all over the world and we are supporting their initiative in Australia.
By planting trees in Australia, they're creating habitat corridors for koalas in New South Wales and Victoria, enhancing biodiversity in Western Australia, and promoting sustainable and regenerative agriculture practices with landowners. Their bushfire recovery efforts are focused on re-establishing habitat and supporting fire-impacted communities to grow and plant millions of trees.
Trees For Future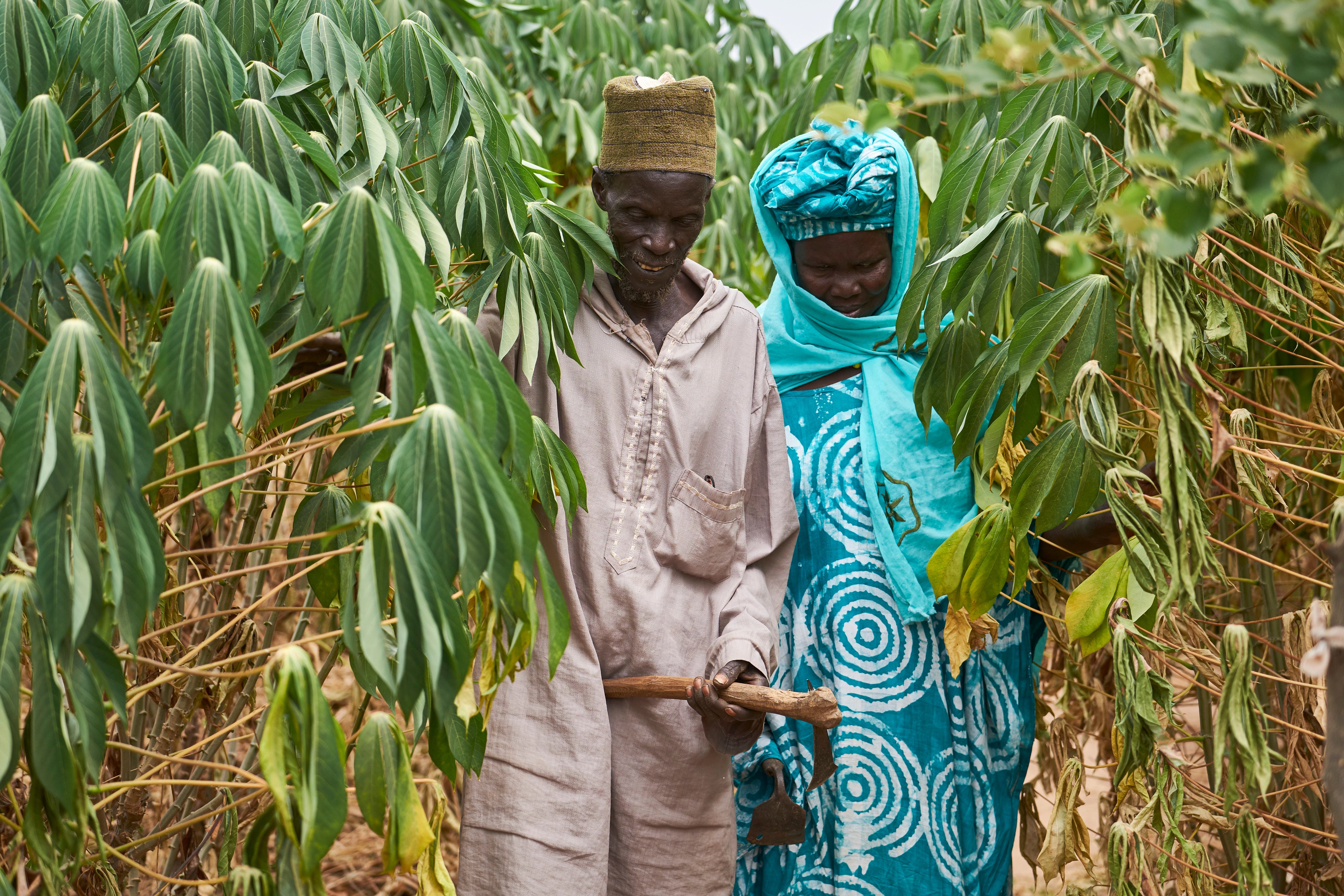 Photograph Source: Trees For Future
Trees for the Future is an agroforestry resource centre, working with people to improve livelihoods and restore degraded lands to sustainable productivity through planting beneficial trees. Mainly in Kenya, Senegal, Tanzania, and Uganda.
Through their 4-year training program, called the Forest Garden Approach, farmers plant thousands of trees that protect and bring nutrients back to the soil.
This helps farmers grow a variety of fruits and vegetables. Forest Garden farmers gain increases in income and access to food, even in the first year, all while improving the environment.



*Terms and Conditions
Participants must send the invoice(s) between 08/02/22 - 30/06/22 for their invoices to be included in the initiative.
Tree planting is capped at 2 per person. This means that a maximum of 2 trees will be planted per person if they send 2 invoices with Easy Invoicing during the campaign period.
We will only plant trees for every valid invoice. A valid invoice is a real invoice sent to a real customer.
Participants must not make more than 1 account, details will be cross-checked and entries for more than 1 account will be invalid.
Trees planted in Australia with One Tree Planted will be capped at 1000, then for invoices 1001 up to 5,500, trees will be planted with Trees For Future.
The total cap for tree planting is 5500 trees.
Refer our Terms of Use page for full list of terms and conditions