< back to blog home
New JobMaker Scheme: What This Means For Employers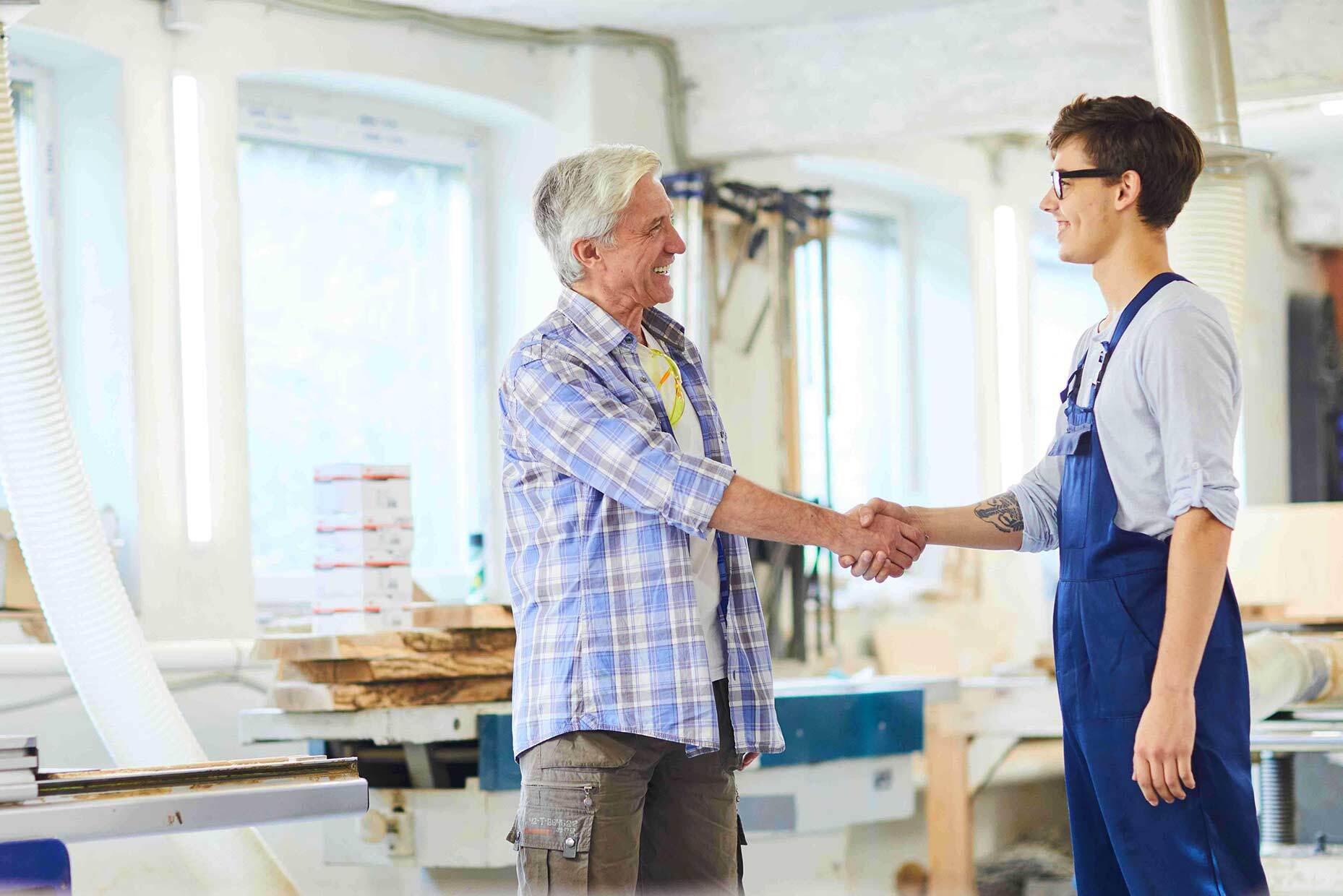 The credit offers up to $200 credit per week for each eligible 16 to 29 year old, and up to $100 credit per week for 30-35 year olds that are new employees hired between 7 October 2020 and 6 October 2021.
Are my employees eligible?
New employees must have been receiving help from the government such as JobSeeker, Youth Allowance or the Parenting Payment for a minimum of one month, out of the three months, prior to when they were hired by the business.
New Employees must work a minimum of 20 hours each week, during the periods the businesses claim the JobMaker Credit
The purpose of this scheme is to support businesses hiring new employees which means businesses need to prove they are creating new positions. This requires an increase from the baseline headcount (headcount on 30 Sept 2020) to the headcount at the end of each JobMaker period. The difference between the baseline headcount and headcount at the end of each JobMaker period is your headcount increase. This is important for supporting your claims.
Who does the headcount include?
The headcount includes all staff (old and new) except contractors and subcontractors.
Employees who were hired and worked during a certain JobMaker period but stopped before the end of the period cannot be included in your headcount.
What not to do
Substituting eligible employees for those who cannot receive the benefits will raise red flags with the ATO and will not increase your total headcount. Stear clear of this.
Important dates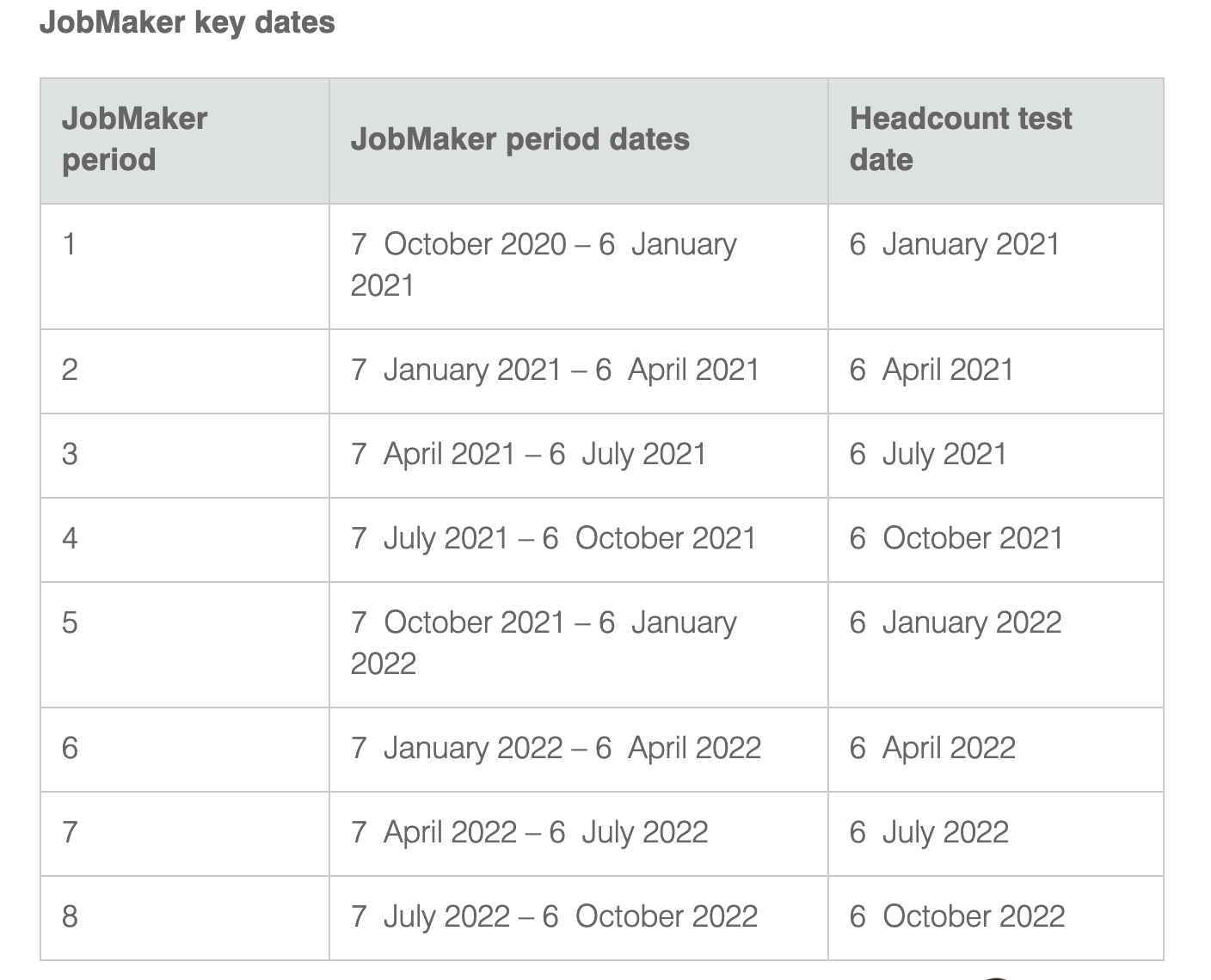 Source: ATO
Compliance requirements
All businesses must be STP compliant in order to receive these benefits. If you haven't figured this out yet don't worry, Easy Payslip can help you get compliant in minutes setup a free account here.
We provide all the features required to manage your payroll and have great Australian based customer support.
Get started for free here and you'll be on your way in 5 mins, or take a look at our help guide. Even better, schedule a demo and we can show how easy it is.
You can reach out via email at info@easypayslip.com or give us a call on (02) 8084 9222 and our customer service team will be with you all the way.