< back to blog home
Dear Small Business Owners, You Deserve to be Paid On Time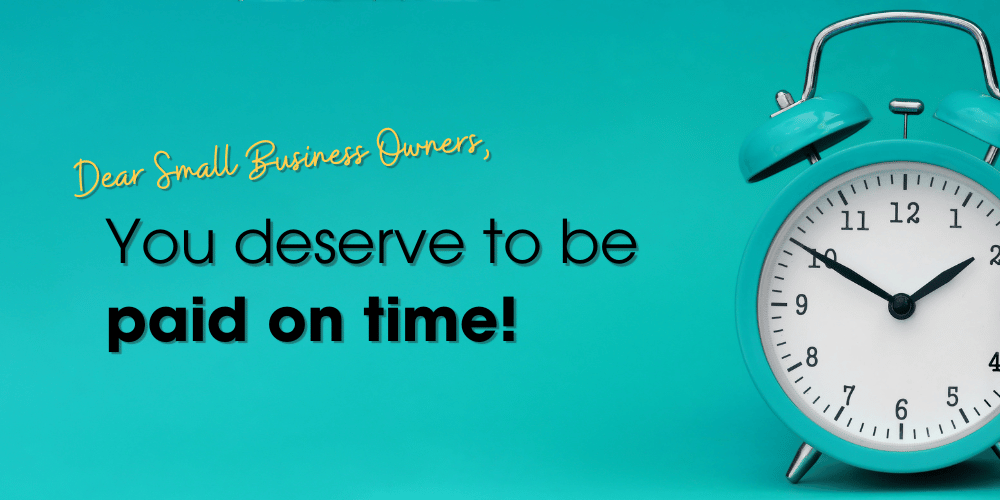 Being a small business owner is hard. But what often makes it harder is when your customers pay you slowly, late, or even not at all.
Thousands of small businesses in Australia use Easy Business App to run their businesses, which means we have a great insight into the state of small business payments. Read on to find out what causes late payments, and practical tips on what you can do about it.


Why Are My Customers Slow to Pay?
The Australian Small Business and Family Enterprise Ombudsman's Payment Times Reporting Inquiry (2017) (PDF here) noted that around half of the businesses surveyed reported that 40% of their invoices were paid late.
The reasons are varied, but can include: larger companies forcing smaller businesses (B2B) to accept unreasonably long payment terms; smaller customers struggling with their personal finances (B2C); poor administration (forgetting to pay); non-payment or partial payment as a "negotiating" tool to demand additional services.
The knock-on effect of late payment to Aussie small businesses can be seen in:
Cashflow — if you have paid your suppliers, but haven't been paid for the job, you might not be able to start the next job. Or you may have wages or other bills due. Lack of cashflow is the leading cause of business insolvency in Australia (source: ASIC).


Ability to expand — unreliable income makes it hard to make longer term decisions. You spend all your time worrying about next week, with no time to think 3-12 months ahead.


Stress — just because it doesn't have a dollar value, doesn't mean this one isn't important. Spending all your time worrying about unpaid invoices and your ability to meet your outgoings is detrimental to your own mental and physical health, and that stress can often spill over into relationships with loved ones.


Key Figures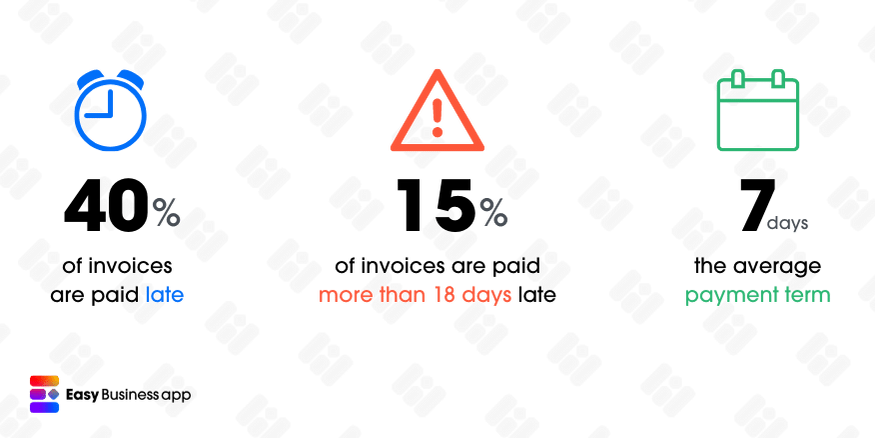 We've crunched the numbers* from more than 40,000 small business invoices created in Easy Business App:
The most common payment term for our users is 7 days
The average invoice is paid 3.5 days

late

, but around 15% of invoices are paid more than 18 days late
The average invoice paid by credit/debit card (small business customers' preferred payment method) is paid

on time

.


What Can I Do to Get Paid Quicker?
Here are some simple, practical tips to get paid quicker and in full, every time:
1. Offer shorter payment terms





As we saw above, the average Easy Business App user sends invoices with 7 day payment terms. If you have a customer asking for 30, 45 or even 60 days, try and stick to your guns.
Payment terms are are part of a sales contract, and therefore fall under contract law in Australia, so make sure you include them on any quotes or mention them in any verbal agreements.

Government contract? The Supplier Pay On‑Time or Pay Interest Policy means you should be paid within 20 calendar days, and some states mandate payment for state contracts within 10 calendar days. e-Invoices should be paid within just 5 days.
The good news here is that the introduction of e-invoicing to all businesses in the next couple of years should reduce payment terms further still.


2. Accept digital payments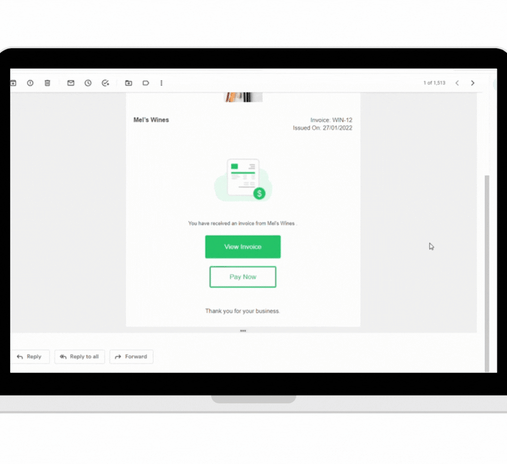 Your B2C customers want flexibility in the way they pay you, now more than ever. Offering digital payments (accepting debit and credit cards) means that you will get paid faster and in full more often.

The good news is that it has never been easier to accept digital payments. With Easy Invoicing, your customers simply click a button on your invoices, enter their card details, and you're done.
There is a small processing free levied by the payment processor for this, but it's a lot less than having customers not paying you at all, or having to take a bridging loan while you sort out your cashflow due to late payments!
The most successful businesses accept digital payments.

3. Send automated overdue reminders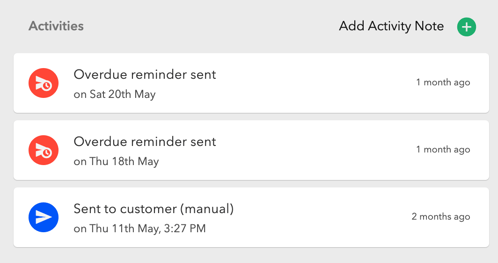 Everyone is busy these days, so often your customers just legitimately forget. Use automatic overdue reminders in your invoicing software so customers get a gentle reminder to pay you when they forget.
You should never feel bad about politely reminding customers to pay you. Using automated reminders is a little less personal on both sides, and the recipient may actually prefer a gentle reminder email rather than having you call them.


4. Get help when you need it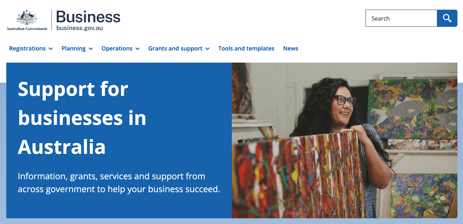 The business.gov.au has a great six-step process called What to do when you haven't been paid which includes dispute resolution, debt collection and even, as a last resort, legal action. There are lots of handy links and some great letter templates you can use.
We've said it once, and we'll say it again — you deserve to be paid for your work. You should never feel bad about chasing money that is owed to you. So don't be afraid to send a letter of demand, or reach out to a low-cost dispute resolution service in your area.


The future of small business invoicing
As we've seen with the introduction of Single Touch Payroll (STP) by the ATO, the Australian government is increasing its investment in digitisation programmes.
This includes e-invoicing, with the announcement in 2019 of Australia's adoption of the international Peppol standard.
Following the consultation on the Business e-Invoicing Right (BER), current plans indicate that supporting e-invoicing will become mandatory for all businesses (regardless of their size) by July 1, 2025.
Rest assured, Easy Business App will be introducing e-invoicing well in advance of this deadline, and we'll be offering our customers the easiest and most cost-effective way of managing e-invoicing, too. As always, we've got your back.
Not already an Easy Invoicing customer? Sign up today — it's free!
---
* These figures are taken from a sample of more than 40,000 paid invoices created by Australian small businesses in the last 18 months in Easy Business App, across a range of industries and in every state and territory. We excluded any invoices not marked as paid, but included partially paid invoices for our calculations.